Meet Ivan Browner: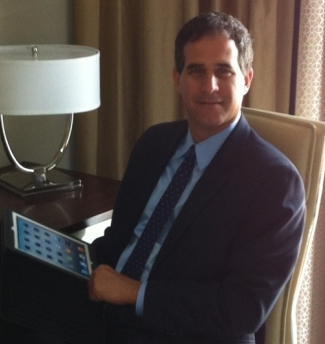 Ivan Browner brings to the golf dojo over 29 years of experience in the practice of both the mental and physical principles of Aiki-Jutsu. Aiki-Jutsu is a Japanese Martial Art that focuses on physical principles of self defense and combat as a means of observing and harnessing the power of the practitioners mind. Ivan holds the rank of 5th degree black belt and is the head assistant instructor at the Aiki-Jutsu Budokan of South Florida serving directly under Master Shahab Mahidashti the head Master of the school.
Ivan Browner also is an ordained rabbi, lecturer and teacher of spirituality and meditative practices who has studied and taught in both the United States and Japan.
In the early 90's the Universal Sports Science Corporation was formed. The USSC was a partnership between Grand Master Richard Behrens and other senior instructors from the Aiki-Jutsu School. The premise behind the creation of the USSC was to increase athletic performance by introducing ancient principles with modern athletic technique.
Ivan Browner held the position of educator at the Universal Sports Science Corp (USSC) an organization dedicated to enhancing athletic performance. While at the USSC, Ivan Browner was responsible for educating and training NBA, NFL, LPTA, US National and Olympic Team Members and PGA/LPGA members. The combination of martial arts based mind performance and athletic performance, was extremely effective helping many of the USSC students excel and increase performance.
Ivan Browner has been instrumental in the creation of The Golf Dojo and has been involved with creating a union between the mental and physical principles of Aiki techniques within the game of Golf. The harmonizing of the inner and outer facets of martial artist training leads to the awakening of enhanced performance and mental clarity within the student. The same power and mental clarity is available to golfers of all skill levels. This is the mission of the Golf Dojo.